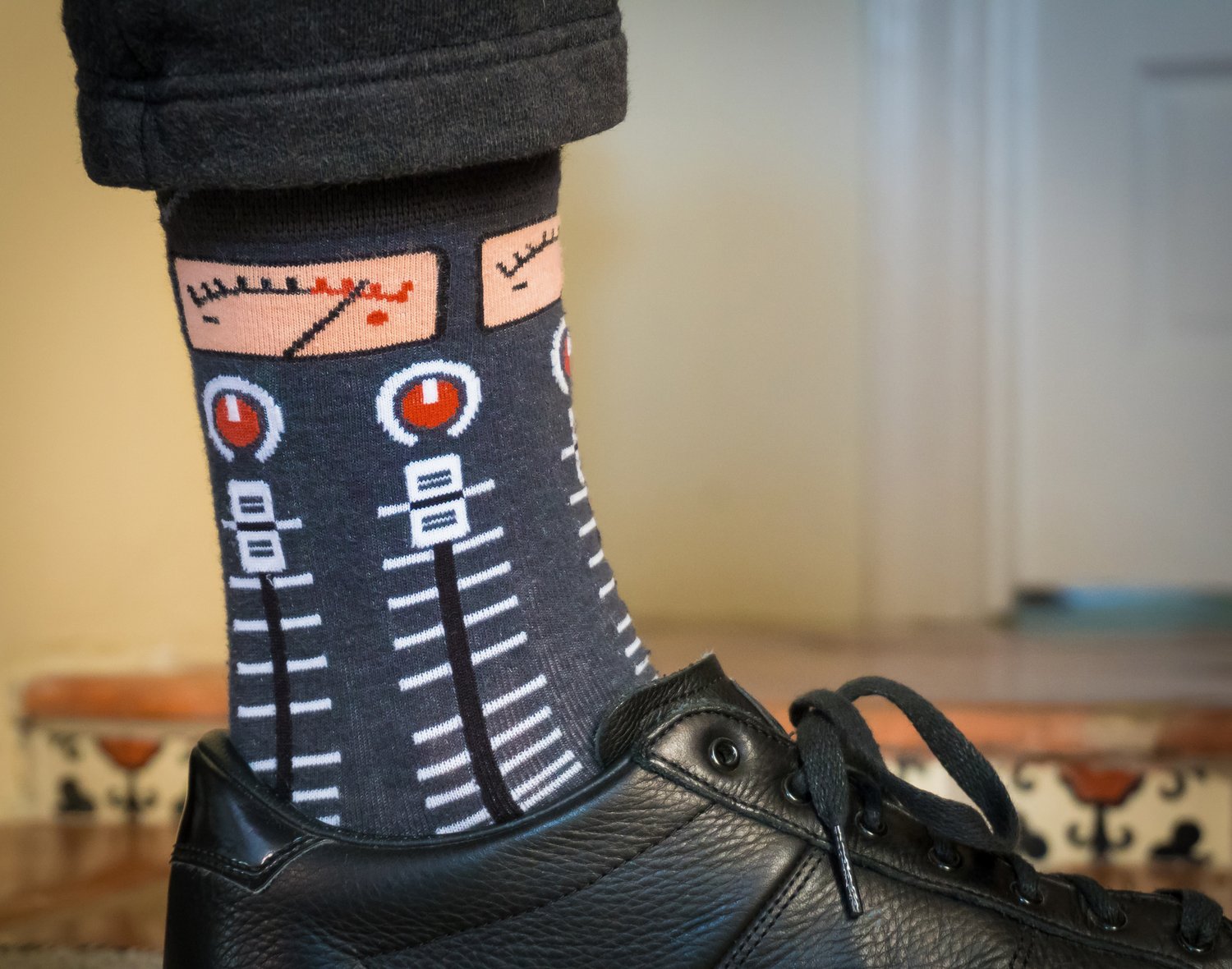 Celebrate Fader Friday all the way down to your toes! These socks are 80% cotton, 15% nylon, and 5% spandex for a soft and slightly stretchy feel. They're technically "one size fits all, men's 9-11", but we've found that they fit all but the very tiniest or very largest feet.
Artwork: Faders + meters + pan pots all the way around, small "R" logo on cuffs, big "R" logo on bottom of one sock, and "RUPERT NEVE DESIGNS" on the bottom of the other.
Please note:
Fader Socks are currently only able to ship within the USA. Shipping is via USPS First Class Mail with no tracking available; please allow 10-12 business days for your order to be processed. Please also note that due to the high volume of orders we sometimes receive, we are often unable to respond to emails regarding order questions - we appreciate your patience!